The Way Back: An Evening of Poetry
January 26th, 6:00pm

–

8:00pm

Free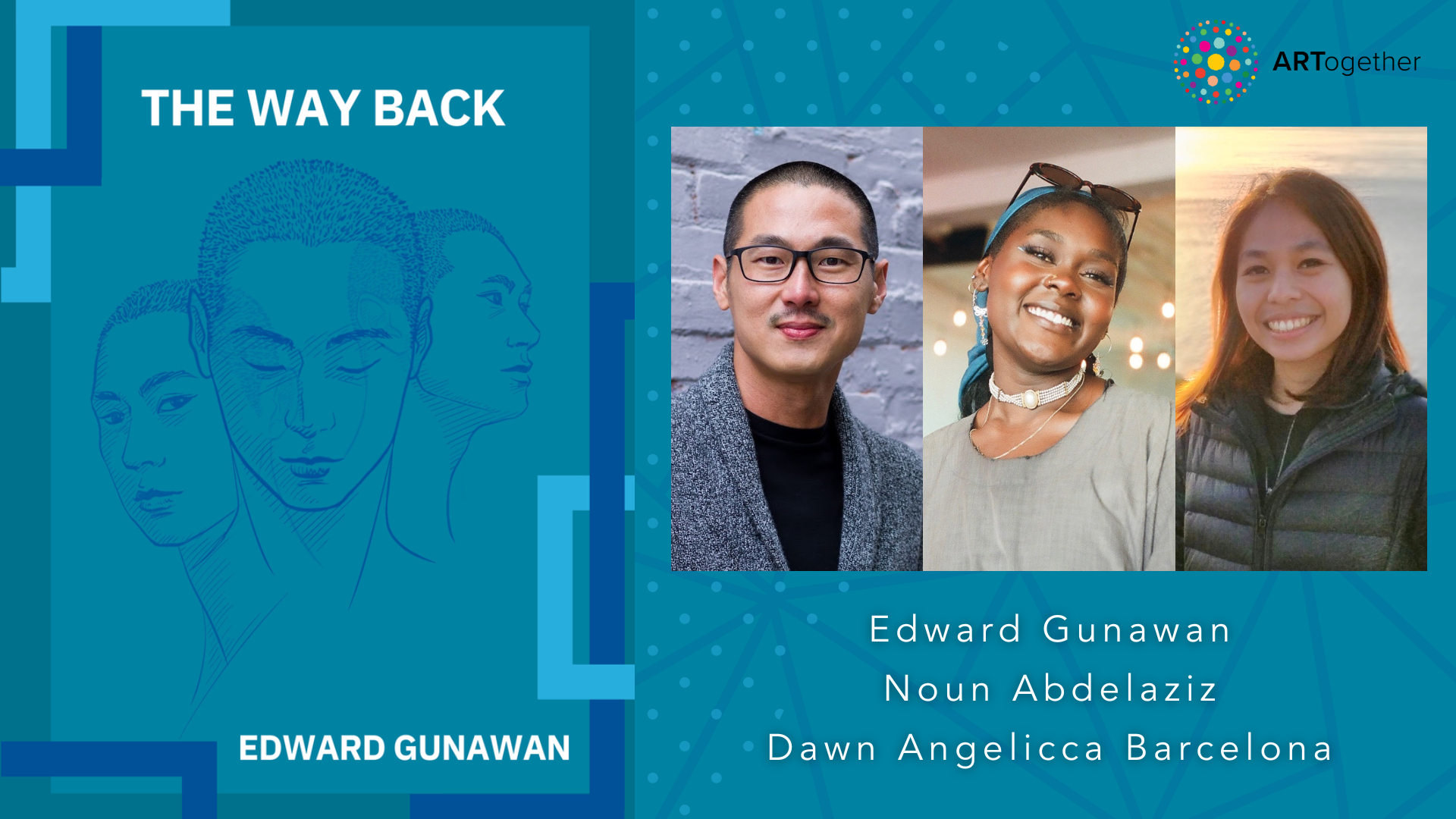 The Way Back: An Evening of Poetry
Join us for a celebration of Edward Gunawan's new chapbook The Way Back, a hybrid poetry-prose collection about the return to self, home, and belonging. Edward will be joined by poets Noun Abdelaziz and Dawn Angelicca Barcelona.
About the Way Back
Confronting the legacy of inherited and inflicted traumas, Edward Gunawan's hybrid collection navigates the choppy post-colonial cross-currents of identity, sexuality, and transnationality — as he invites all of us to chart our own true course back to self, to home, to love…
A queer immigrant from Indonesia and of Chinese heritage, Gunawan grew up speaking three languages in a Chinese Buddhist household while attending Christian missionary schools in the most populous Muslim country in the world. Being gay only necessitated the departure from his family and community's expectations to redefine for himself notions of belonging and kinship.
In The Way Back, he foregrounds the power of solidarity and resilience in community by conversing with queer writers both living and dead — from Audre Lorde and James Baldwin to Yan Yi and Natalie Diaz. Told through direct and deceptively simple language, the blend of intimately memoiristic prose with spoken-word poetics situates the intersectional specificity of an individual within a larger historical context to weave experiences of migration and mental wellness from a diasporic queer perspective.
Book Cover Illustration by Elbert Lim and Cover Design by Miah Jeffra and Jason Lipeles
Readers
Edward Gunawan (he/they) is the author of two chapbooks The Way Back (winner of Start a Riot! Prize, Foglifter Press, 2022) and Press Play (Sweet Lit, 2020). As writer, producer, actor, and/or director, he has completed over 25 feature and short films throughout his 15 year+ career. Other publications include TriQuarterly, Aquifer, and Intimate Strangers anthology (Signal 8, 2020). An Indonesian-born Chinese queer immigrant, Edward now resides on Ohlone land in Oakland, CA where he actively hosts and curates creative community gatherings. More info at addword.com.
Photo credit: Sarah Deragon
Noun Abdelaziz / نون, or @noonnverses is an indigenous Sudanese & Egyptian poet and co-founder of @a.oy___. She is based in San Francisco, CA as a recent signed model. Noun started writing her earliest poems at the age of 12, and has been writing ever since, building an audience all over the world. Her work since then has been featured in articles, launch parties, podcasts, and performed recently at the institute of contemporary arts SF @icasanfrancisco . Nouns poetry touches on the idea of home and the nuanced experiences of it as a tribute to her inner child. She's currently working on launching her first book next year titled "where's home". She's currently a health policy expert studying sociology, and was awarded as the 2020 scholar by @AHA alongside the U.S. News as the "Citizen of the world". Noun believes that abundance allows a home for creativity, because we are continuous stories telling stories and from that we find home.
Dawn Angelicca Barcelona (she/her) is a Filipina-American poet based in San Francisco, originally from New Jersey. She was a U.S. Department of State Fulbright Grantee to South Korea in 2014 and was awarded the San Francisco Foundation/Nomadic Press Literary Award in Poetry (2022). She volunteers with the National Alliance on Mental Illness and curated the performing arts, film, and music showcases for Kearny Street Workshop's annual APAture Festival in 2021 & 2022. She likes to dance, collage, and travel via public transportation.
COVID-19 Safety
ARTogether Center abides by the COVID-19 safety regulations set by the city of Oakland. At this time, we are not requiring masks indoors, although masks and COVID-19 tests will be available on site. Participants who experience COVID-19 symptoms, or test positive for COVID-19, will not be permitted to attend the workshop.
Accessibility
ARTogether Center is located on the ground level and there are two entrance doors accessible from the sidewalk. There are two accessible bathrooms on the ground level of the building, each with a single stall and an accessible stall. Please reach out to michelle@artogether.org with your needs.