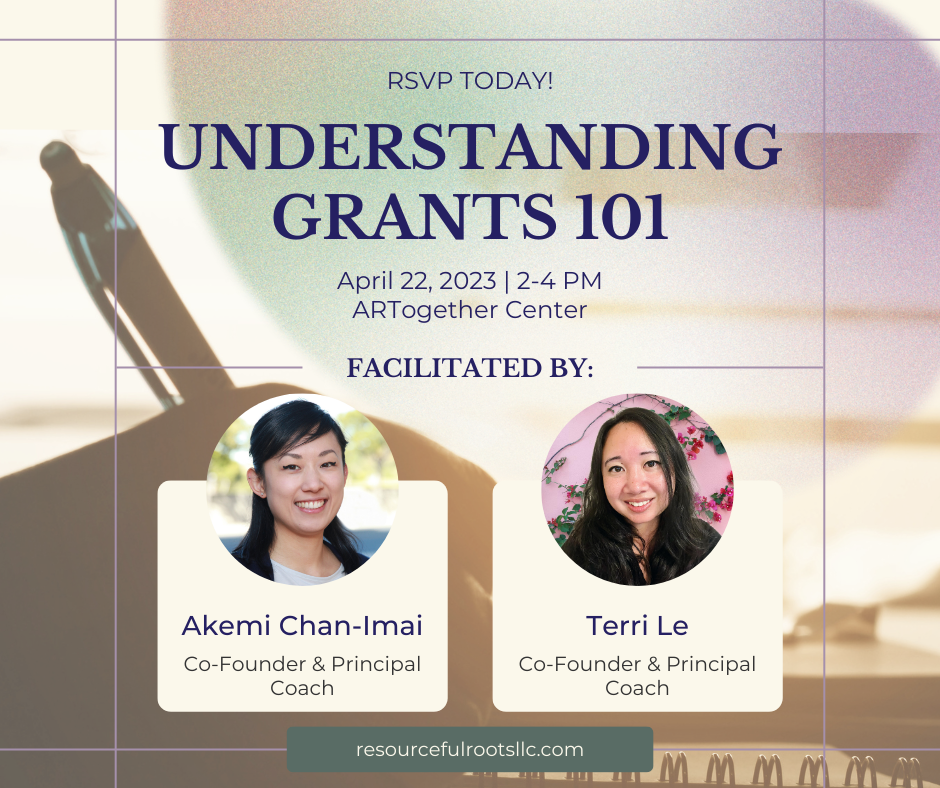 This interactive two-hour workshop facilitated by Resourceful Roots LLC will give participants a basic understanding of grants and the grant application process. The workshop covers the fundamentals of the grant management cycle, including identifying potential funding sources, building a grant calendar, and understanding strengths and weaknesses in a compelling grant application. We will then go through some practical exercises to gain experience with grant proposals and develop a grant work plan. The workshop will end with a Q&A session to address any questions or concerns you may have related to grants.
You will leave with a solid understanding of how to strategically prepare your grant narratives and be better equipped to navigate the grant application process. Whether you are a beginner or simply need a refresher, this workshop is the perfect opportunity to learn about the latest grant application trends and best practices in grant writing!
About Resourceful Roots LLC
Co-founded by nonprofit professionals and friends Akemi Chan-Imai and Terri Le, Resourceful Roots supports small, BIPOC-led nonprofit organizations and individual artists with tangible services that allow them to focus more on their core work. With over 20 years of collective experience, we will tailor our packages to our client's needs with services that include one-on-one coaching sessions, short-term fundraising or program project management, grant writing, and application review support, nonprofit workshops, presentations, and public speaking engagements.