As part of East Bay Open Studios, we are thrilled to extend an invitation to a conversation with a dynamic group of emerging artists of color who will be showcasing their work during the EBOS weekends.
Join us for an insightful discussion with Kacy Jung, Houyee Chow, Sen Mendez, and Sunroop Kaur as they explore topics of identity, representation, and inclusion, and discuss the impact of art on our communities.
This free event offers a unique opportunity to engage with the artists and other participants, ask questions, share thoughts, and network with fellow art enthusiasts.
Light Refreshments will be served / This event is BARTable! Take BART to the 19th Street Station. Uptown Station is just steps away. / Limited street parking and parking ramps are nearby. / This event is brought to you by Oakland Art Murmur, East Bay Open Studios and ARTogether
---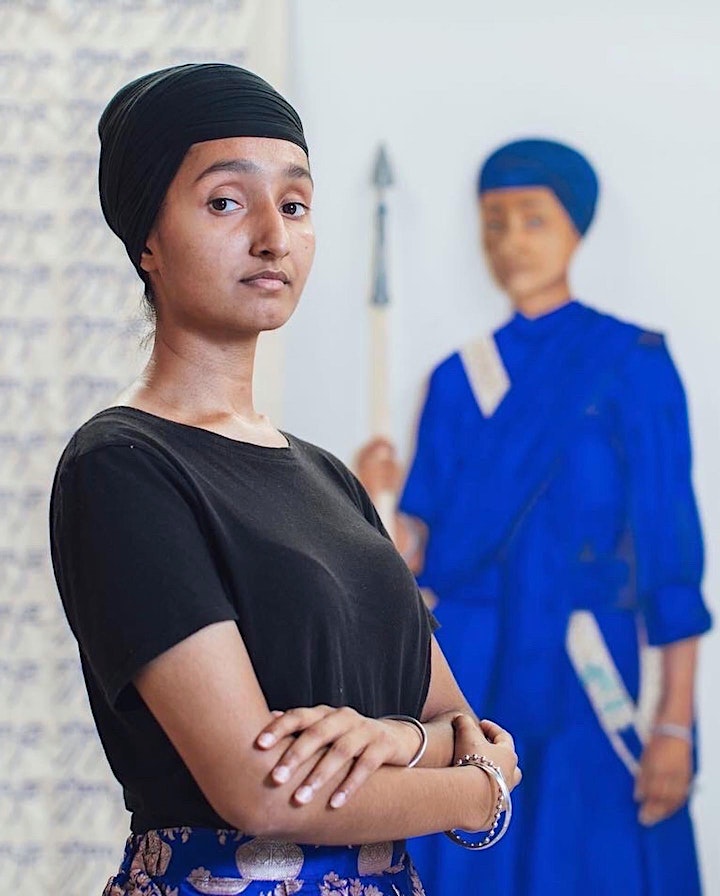 Sunroop Kaur (b. 1997, Calgary, AB) holds a BFA in Visual Arts from Emily Carr University of Art + Design (2019). Kaur is an interdisciplinary artist currently working in between Vancouver and Northern California. Her practice employs Eastern + Western iconography to decontextualize cultural materials, and create spaces that reclaim/subvert South Asian narratives. Kaur is also interested in creating relics for the future, the work is heavily anchored by her interest in the materiality of time. Using cultural hybridity as a lens, Kaur is able to translate the struggles of a lived experience while allowing for the synthesis of critical spaces and generative dialogue within the Punjabi Sikh Diaspora.
The use of mediums such as textile/embroidery allows her work to serve as a distillation of familial and community history— through which she counteracts the legacies of colonial violence and theft. She hopes her work is a restorative force that can facilitate reconciliation and healing for her community.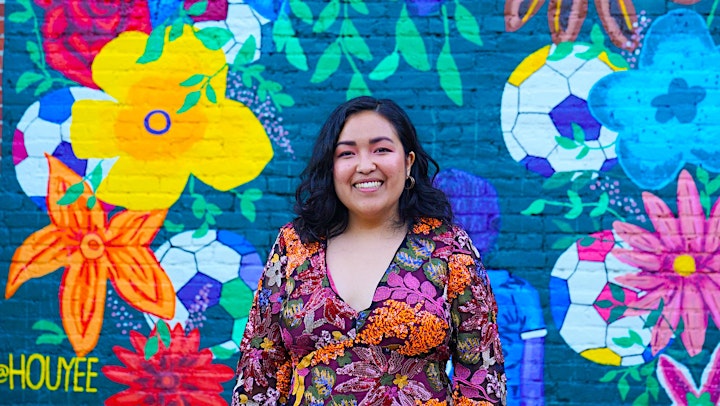 Houyee is a queer biracial multidisciplinary artist and educator from San Jose, CA. She earned her bachelor's degree at San Francisco State University in Studio Art with a minor in Philosophy. During the day, she works at a non-profit teaching youth and young adults about arts, tech, media, and creativity. Houyee dedicates her evenings and weekends working on her artwork which addresses social justice, gender inequality, racial justice, LGBTQIA+ experiences, climate crisis, life, and mental health all mixed in with healing from her own traumas. She uses painting, photography, and installation to illustrate her experience of being queer and mixed race growing up in America. Society categorizes people, but the problem is that she, like many others, cannot be forced into a box. Her work is inspired by life and the lived experience.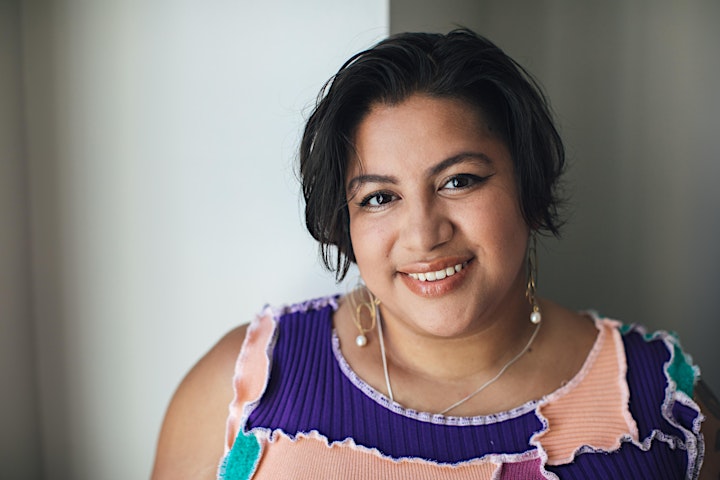 Sen Mendez (they/them), also known as Queen Sen, is a non-binary indigenous (Otomí and Nahua-Pipil) interdisciplinary artist, cultural practitioner, entrepreneur, and educator deeply rooted and born in the Huichin Ohlone Territory/Oakland, California. Their work addresses themes of decolonization, ancestry, migration, gender justice, disability justice, and mental health. Their personal creative practice spans from their healing process to embrace their identity as a first-generation, transgender non-binary person, with complex Post-Traumatic Stress Disorder and Anxiety, embracing mental health and intergenerational healing through visual art and storytelling. Their artistic practice employs visual storytelling through block printing by creating a space for community engagement within the intersections of LGBTQIA+, Indigenous, Disabled, Refugees and Immigrant individuals to empower personal narratives, envision futures of liberation, and heal intergenerational trauma.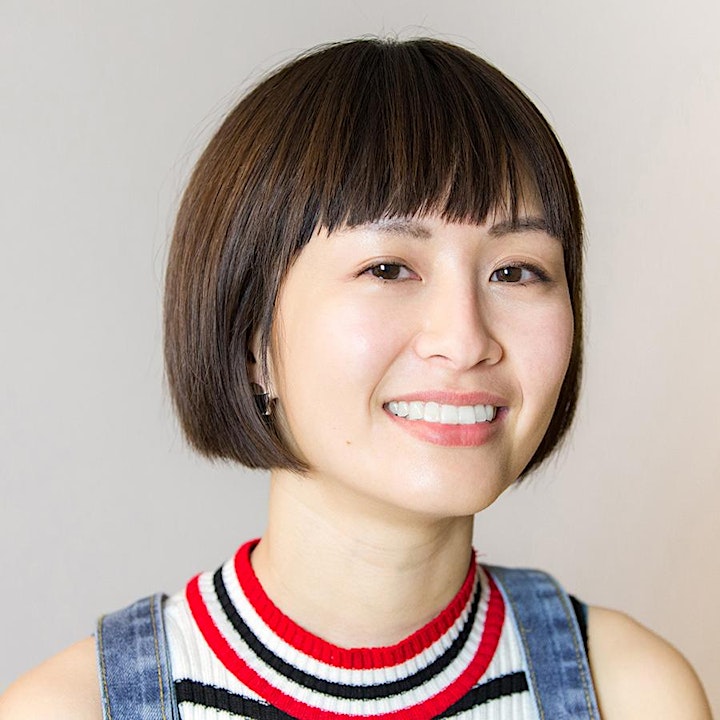 Kacy Jung is a Taiwanese visual artist based in San Francisco. Before she began her journey in art, she had worked in the biomedical science field for many years when she decided to walk out of the lab to pursue her lifelong dream of becoming an artist. Since then, through field study, photography, photo-based sculpture, and performance, she continuously investigates the ways in which culture is shaped by capitalism and explores the idea of existentialism within the late-stage capitalism era. The subject often intertwines with the manipulative nature of the capitalist system, the anxiety of being part of the disappearing middle class, and her immigrant experience in the USA. Kacy's works have been shown/awarded internationally.
She is the acceptant of the Harlan Jackson Diversity Scholarship from the San Francisco Art Institute and Headlands Center for the Arts Affiliate Artist Program. Her works have been shown at Berkeley Art Museum, De Young Museum in California, Hastings College in Nebraska, and multiple galleries and private collections in the USA and Taiwan. She is currently participating in artist residencies around the world to examine such phenomena beyond the USA.