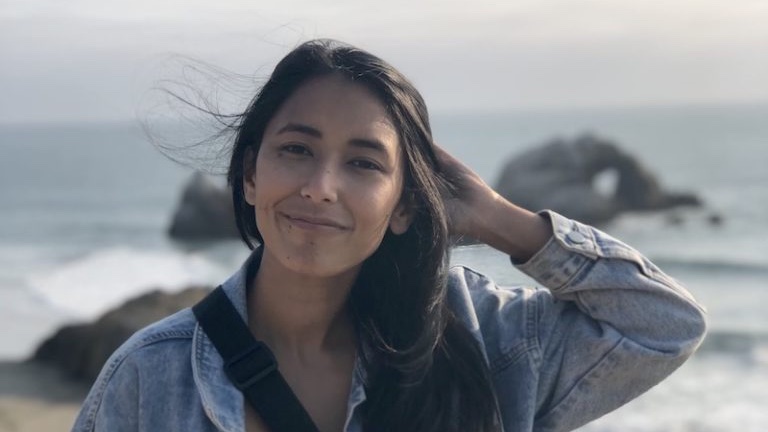 We are excited to announce the two newest members of the ARTogether family: Angeera Khadka, who will oversee our Artist Support program, and Christine No, who is overseeing the growth of our Advocacy program. Chritisine's position is especially exciting for us as it is the first time we have a team member specifically dedicated to overseeing our Advocacy program. We continue to persevere, grow and reinvest in our programs as we expand our vision for them.
Although Angeera and Christine come to us from different backgrounds, they have a similar love for art and compassion for the refugee community. After immigrating from Nepal as a child, Angeera became engaged in an art center's programming that cut through the alienation she felt from uprooting.
"While I didn't realize it at the time, I was using art as a therapeutic release," Angeera said.
Angeera's work is rooted in the idea that art should be accessible to all. She joins ARTogether with over eight years of experience in museum exhibitions, collections management, and arts administration. At ARTogether, she is looking forward to working with our partner artists to exhibit their work and expanding ways with which to develop their professional careers.
Christine comes to us from the film industry. After over 10 years of film and commercial making experience, she decided to use her talents to make a positive impact on the world. She pivoted by starting a community health program, which reaffirmed for her how our stories are necessary for healing and how they shape and define the world that we live in.
"A large part of healing is identifying your story so that you can begin reshaping that story," Christine said.
It is something she witnessed first hand in the stories her grandmother and mother told her, both Korean immigrants. This is a mindset she brings to her program, rewriting the assumptions that society has placed on immigrants and refugees.
We asked Angeera and Christine what art means to them.
"Art allows us to dig into what we are trying to say and reveal what we need to say. And it does this in a cathartic, but also a gentle way." – Christine
"Art can empower and create positive change." – Angeera
We are thankful to our previous Artist Support program manager of two years, Vilasini Roy, who helped us pioneer and shape this program. We wish Vilasini best in pursuing her dream job in writing and journalism.