Now Hiring!
Artist Support Program Manager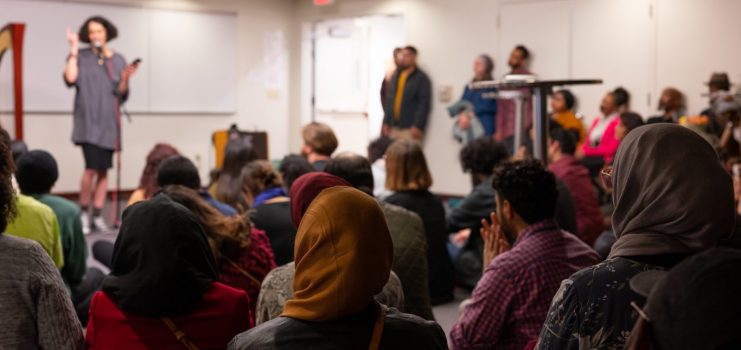 Job Title: Artist Support Program Manager
Hours: 32-40 hours/week
Salary: $48,000
Location: Oakland, CA
Job Summary
Reporting to the Executive Director, the Program Manager will ensure that assigned project-based programs – that support refugee and immigrant artists – adhere to established schedules, specifications, and budgets. We are looking for someone with a can-do attitude and a pragmatic approach who can coordinate numerous ongoing projects. ARTogether values creative ideas and welcomes new approaches to solve old problems.
Roles and Responsibilities
Manage ARTogethers' "Artist Support" Program. Duties include, but are not limited to:
Organize ARTogether's artist events and programs including meet-ups, membership, mentorship, workshops and exhibitions that help expand their network and strengthen their professional and artistic development.
Collaborate with internal team members and community partners to produce above mentioned projects.
Create and maintain a roster of artists. Build strong relationships with artists to learn their needs and challenges. Work with artists and the grants team on grant applications. Provide direct writing and social media support to artists as required.
Take the lead on artist projects for which funding has been awarded. Provide structural and logistical support to ensure that the project meets all its stated goals.
Help with writing newsletters, website content, social media posts etc. as needed, especially where they pertain to your programs.
Work with the Executive Director on budget and planning at important milestones through the year.
Foster a culture of transparency through excellent and inclusive communication practices.
Qualifications
2-3 years of program management experience or other related experience is required
Excellent relationship-building and communication skills.
Excellent time-management and organizational skills.
Comfortable with using social media channels such as Facebook, Instagram and Twitter effectively.
Strong writer and editor who can support the grant writing and social media teams, provide website content for relevant programs, and support artists with portfolios, grants, and other communications.
Event management and exhibition development experience is helpful but not required.
Knowledge of the Bay Area arts community is preferred.
Ability to handle multiple tasks simultaneously and take initiative as needed.
To apply, please send your resume and ONE PARAGRAPH indicating why you are the right person for THIS POSITION to leva@artogether.org.
ARTogether is an Oakland-based non-profit organization that provides art programs that foster compassionate communities where refugees and immigrants can flourish. We offer creative art workshops, organize social events, promote refugee artists, and design media projects that educate the public about refugee issues. Our goal is to build bridges within our community, fostering an inclusive and welcoming environment for refugees and immigrants to connect with their community in new and creative ways