Khamsa: The 5 Stages of Grief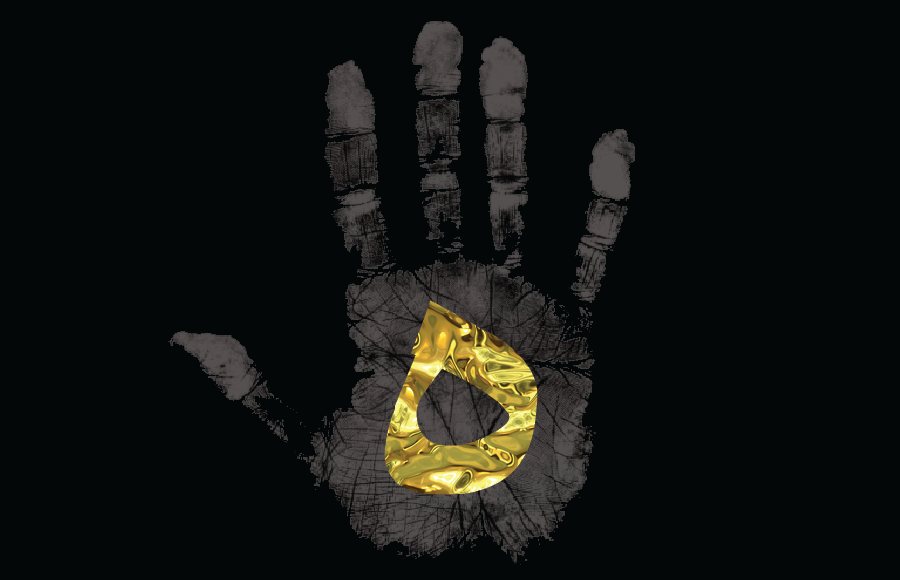 Khamsa, the Arabic word for "five," is a multimedia art project showcasing Black, Muslim, Immigrant, and Refugee visual artists and musicians traversing the five stages of grief. In September 2022, Khamsa launched with an art exhibition at Aggregate Space Gallery in Oakland with a line-up of community events featuring musical performances from the project's hip hop artists and guest artists such as dancer Linkk and harpist Destiny Muhammad. Khamsa continues with an ongoing podcast series and 
a hip hop album released on October 23, 2022 through Simmons Music Group.
Khamsa aims to address the different forms and contexts of grief, weaving both personal and universal experiences of loss. From the personal pain of losing a loved one, to the toll of Islamophobia and prejudice, Khamsa will draw in each and every one of us while bringing the stories and experiences of Black, Muslim, Immigrant, and Refugee artists to the forefront. Khamsa is a project to find harmony in our shared stories, bridging differences in cultures, beliefs, and history. 
This video was created by Meriam Salem. Follow them on Instagram. 
This sneak peak is presented by Meriam Salem. Follow them on Instagram. 
Check out our podcast on Spotify for the latest episodes!
Guled Muse // Khamsa Lead Artist
Guled Muse is a music producer and community organizer. His work includes community leadership in the Mission District of San Francisco and in Oakland, which includes movements around issues such as gentrification, promotion of the arts and diversity. He has founded and coordinated events including 'Skate with Beats' and 'Not 4 Sale', which highlighted the essence of Bay Area energy by promoting female, Latina DJs. Originally from Somalia, Guled moved to the US at the age of ten, and has lived in the Bay Area for over 20 years.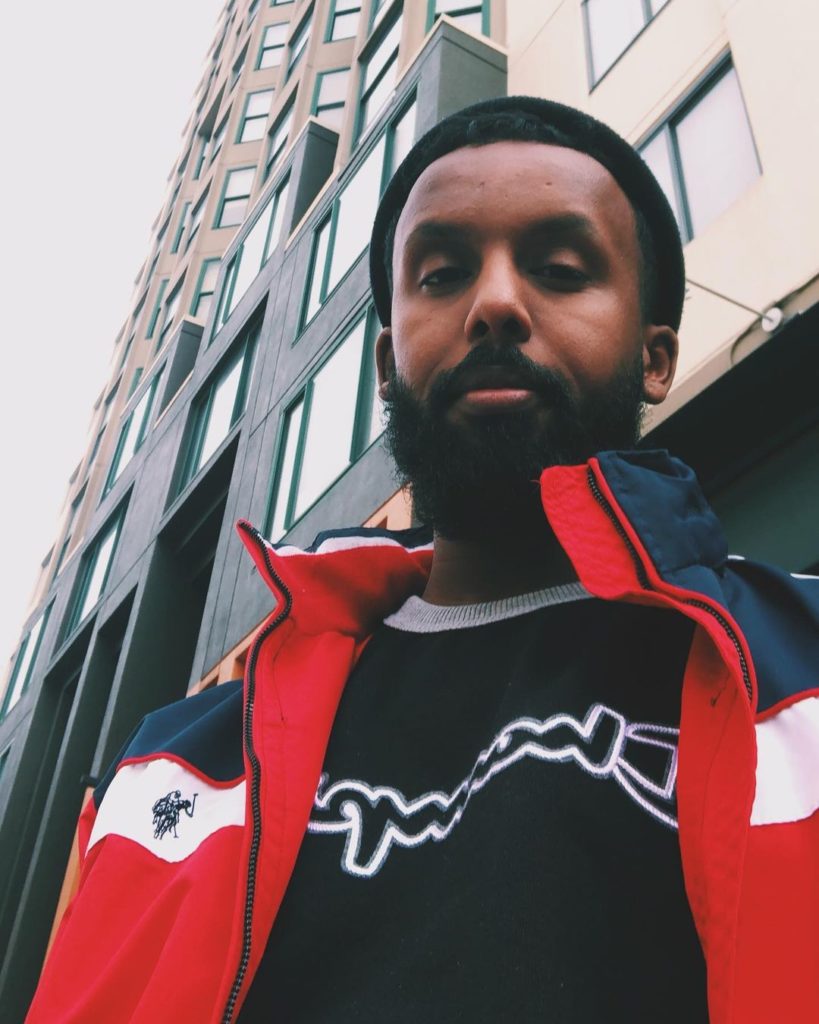 Abbas Mohamed // Khamsa Art Director and Producer
Abbas Mohamed is poet, cultural producer, and the Executive Director of GAMA: Gathering All Muslim Artists, an organization he co-founded in 2016 to support and empower artists in the global Muslim community. Through GAMA, he has overseen close to 100 art-centered community events in the Bay Area, New York, and Detroit, as well as leading an artist retreat in Hawaii for 10 GAMA artists. He is also the creative director of Halalfest, Inc, co-hosts The Artistic Foodies podcast and has recently seen his work published in "A Kaleidoscope of Stories", an anthology of Muslim Poets in the English language.
Khamsa Collaborating Artists