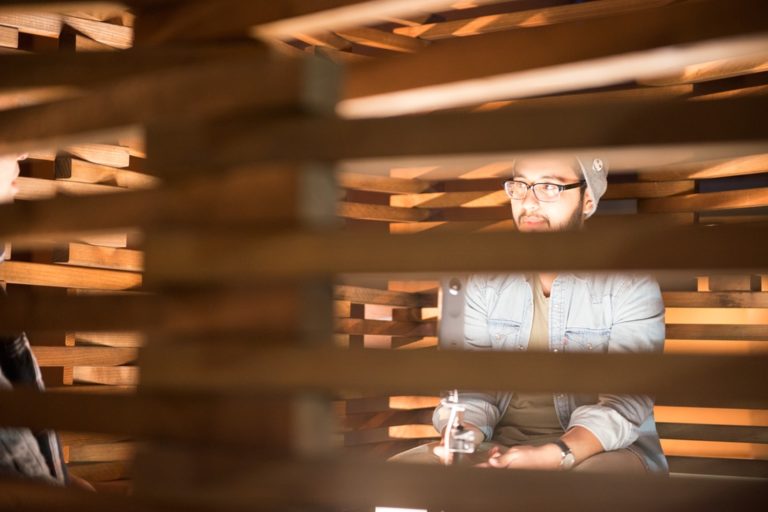 Call for Workshop Participants
Pedaling Point, an art project by Taro Hattori in collaboration with ARTogether, is seeking participants to engage in a series of 8 workshops for self exploration and connection through dialogue, art, song, and storytelling. These workshops will bring together diverse refugee and non-refugee communities to express and share their experiences through creative art activities, while finding points of connection and revelation. 
Workshops will take place from September through December 2022, and will be facilitated by artist Sabina Kariat and composer Sahba Aminikia. The stories and music created during the workshops will culminate in interactive public art installations next year in 2023.
Please review the guidelines before applying to be a workshop participant. Applications are due by October 26th.
Drawing upon our shared human experiences, Pedaling Point will seek to spark conversation between refugees and non-refugees in our community, helping to bridge gaps of misunderstanding and isolation through dialogue, singing and shared narratives.
The vision of installation artist Taro Hattori, Pedaling Point will build upon the stories and songs of refugee and non-refugee participants, bringing divergent communities together to find points of connection and revelation. Alongside and following these conversations, Hattori's installation will contextualize the results of the project, presenting them in an evocative interactive setting. The final art piece – 6 bicycles with confessional-like structures in tow – will explore the stories and songs of these connections, setting up spaces for encounter, reflection, and connection.
Envisioned as a way to approach the notion of in-group and out-group identities, Pedaling Point will seek to explore what people from different backgrounds and radically different points of view can learn from each other and create together. With the belief that conversation – even when it brings out uncomfortable truths – is better than isolation, our hope is to challenge the audience to connect with the stories being told, and to encourage the exchange of ideas, and a breakdown of barriers.